With all the extra time we've eked out of the day by employing Nicola's hacks for using Microsoft Word, we've had time to do loads of extra reading this week. Here's a selection of the best.
MOOCS won't transform education
Simon Nelson, Head of FutureLearn, the collaborator on the British Council MOOC, sees the internet itself as the education game-changer, not MOOCS specifically. Interestingly, the British Council course has been their most popular so far.
Facebook rules the news
Posting an article about a topic that's trending on Facebook will increase its views by 50%, but only Facebook can determine what's trending. Cue articles that are aggregated or written as fast as possible. Fascinating piece about whether the news writers or Facebook are responsible for low quality content.
Computer games aid literacy
Last week we saw that researchers think reading to children from e-readers lowers their reading comprehension. But, once they're old enough to read for themselves, the reading culture surrounding playing Minecraft and other games means kids are reading way above their school level.
An excuse to check Twitter while you're teaching
60 excuses in fact. Scroll down to Writing Skills for ones that might specifically work in an ELT classroom.
Are you using technology in class in the right way?
Here's an easy checklist from teachthought.com.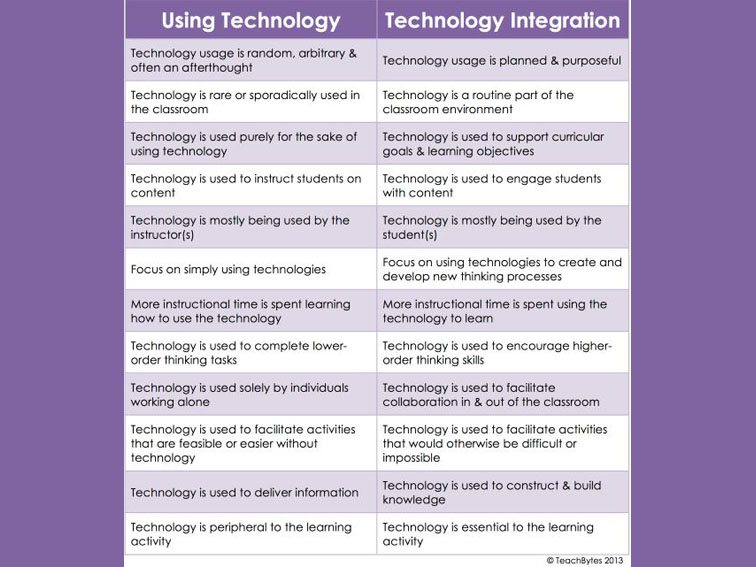 One year later in "iPad schools"
22 schools in Holland have adopted iPads as a key part of the way they teach.
"There are no notebooks, blackboards or even formal lesson plans: children drop into 30-minute workshops on various subjects. There are no seating plans and 45% of learning takes place on an iPad which every child is given when they join."
This report on how they're doing makes for interesting reading although no formal research has been done so far.
LTSIG & GISIG online event
After the success of IATEFL online last weekend, here's another event to set your Google calendar for. The whole of November will host audio events with various ways for listeners to contribute afterwards.
And finally…
Mark Zuckerberg spends 4 years learning Mandarin but people are mean when he uses it for a 30 minute chat with a group of Chinese students. That'll raise his 'affective filter' then.
Join our mailing list
Get new ELTjam posts & updates straight to your inbox.
You'll also get news on our events, training and webinars.
We won't share your data with anyone else, and you can unsubscribe at any time. Here's our privacy policy.